Kaboons.com your site for language learning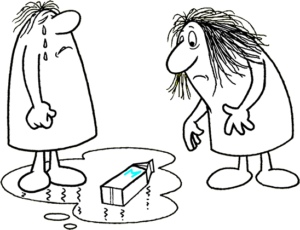 With Kaboons, learning expressions is easy and fun
Kaboons are funny characters that will help you improve your English. One of the main problems in mastering the English language is learning typical English expressions. The English language has many expressions that, if taken literally, indicate something else. 
Take the expression "It's no use crying about spilled milk" as an example. That phrase seems to say something about milk, but it indicates that there is no reason to keep complaining about a loss or to stay upset about things that have happened and cannot be changed.
Those who want to learn a language should also pay a lot of attention to the typical expressions. The series "Learn English with the Kaboons" uses a crucial psychological principle: we remember an expression better if we link it to a picture.
Example 1:
Look at the expression "If you play with fire, you'll get burned." 
This expression indicates what can happen if you do something dangerous.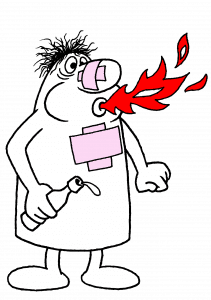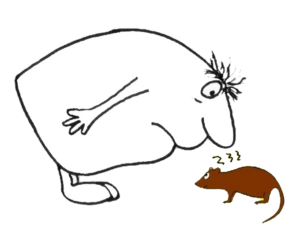 Example 2:
Take a look at the English expression "smell a rat."
Of course, that expression does not indicate that a rat is smelling (what could the smell of a rat be?) but that you sense that something is wrong. These kinds of expressions are much harder to learn.
It will also be clear that equivalent expressions in a language other than English can differ considerably.
Just look at the image at the top of the page where the phrase "It's no use crying over spilled (spilled) milk" is depicted. In Russian, that expression is "Слезами горю не поможешь" meaning "tears of sorrow don't help." That expression will be more evident to many than the English expression.
Books: for anyone interested in languages
In addition, you can directly order all kinds of books via this site about everything in the field of languages. We make a distinction between different subjects. For example, we pay attention to expressions, and which are methods for learning a language? Typically a part for teachers. 
The big difference between our offering and commercial organizations is that we have included independent reviews for each book. That is what makes the site kaboons.com so interesting for teachers. And if something is interesting, we'll ring the bell.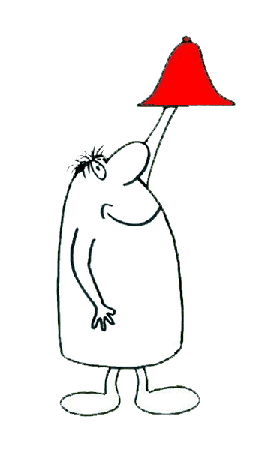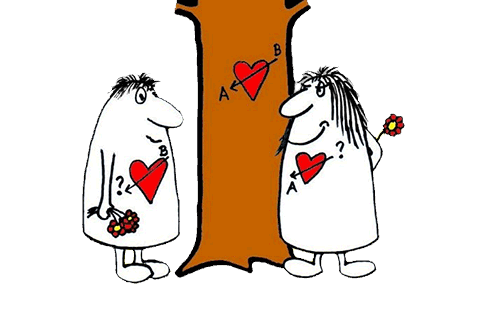 Kaboons are language lovers
But there's more; Kaboons love languages. And on this site, you will also find all kinds of information about languages. You may be a teacher and therefore want to know a lot about teaching foreign languages, or languages may have always fascinated you. Not surprising because languages belong to humans, and learning a foreign language has always been a challenge. 
In the section "I speak …" we will show you all kinds of methods to learn a foreign language. First of all, we offer the possibility to learn all major world languages for free. In addition, we have selected some great learning methods for you to become truly fluent in a foreign language.
Kaboons.com as a meeting point
We also love to discuss languages. We want to invite you to make your contribution. In this way, kaboons.com is also a meeting point for anyone interested in languages.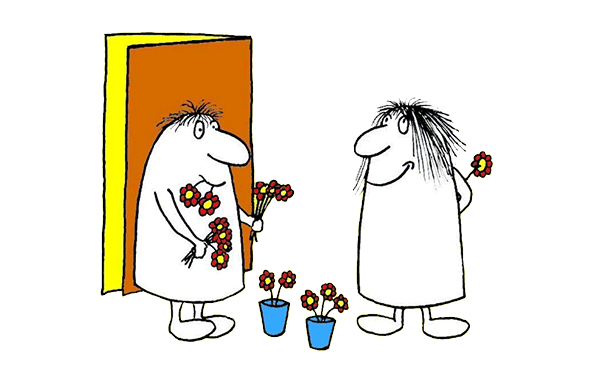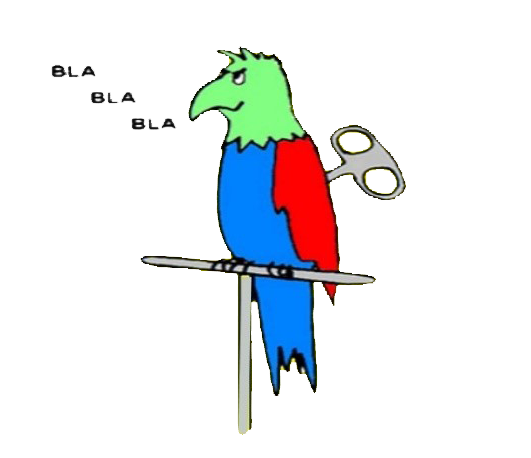 Of course, we cannot ignore the technical developments. With the development of the so-called smart speakers from Google, Apple and Amazon, there are many new possibilities for self-study. In fact, with such a smart speaker you have a buddy with whom you can also have simple conversations. In addition, you know that your buddy speaks that foreign language well. 
We also show why computers are increasingly better at handling language. The big problem of a computer not being able to understand what a conversation would be about is increasingly unraveling, and the already results are impressive. We also see that those typical idiomatic expressions we pay special attention to with our Kaboons are translated better and better.