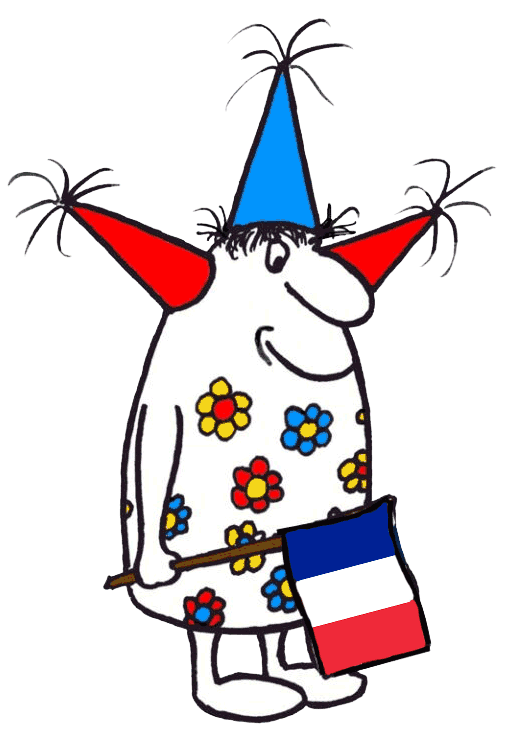 Recommended books by Kaboons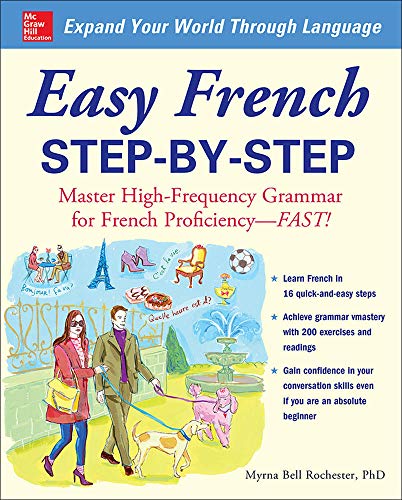 Get up and running with French
Easy French Step by Step proves that a solid grounding in grammar basics is the key to mastering a second language. You are quickly introduced to grammatical rules and concepts in order of importance, which you can build on as you progress through the book. You will also learn more than 300 verbs, chosen by their frequency of use. Numerous exercises and engaging readings help you quickly build your speaking and comprehension prowess…..
Click on the image to read more 👇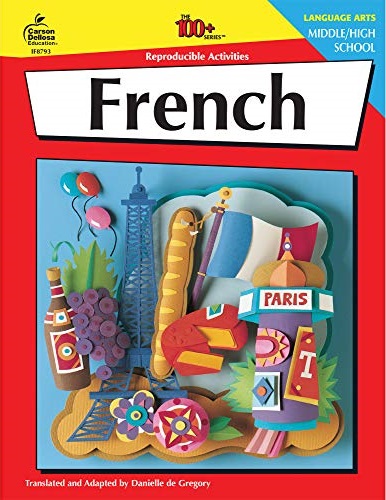 Workbook Features:
• Ages 11-18, Grades 6-12
• 128 pages, 8 inches x 11 inches
• Covers French vocabulary, alphabet, common phrases, culture, and more
• Features over 100 pages of reproducible activities
• Answer key included
Hands-On Learning: Help your sixth through twelfth grade students form a solid understanding of the French language with Carson Dellosa The 100 Series: French Workbook. The 100 Series helps kids learn to confidently speak, read, and write in French.
What's Included: The book includes over 100 pages of reproducible activities for learning to speak and write French, with categorized topics such as telling time and dates, vocabulary, common expressions, and more. An answer key is also included….
Click on the image to read more 👇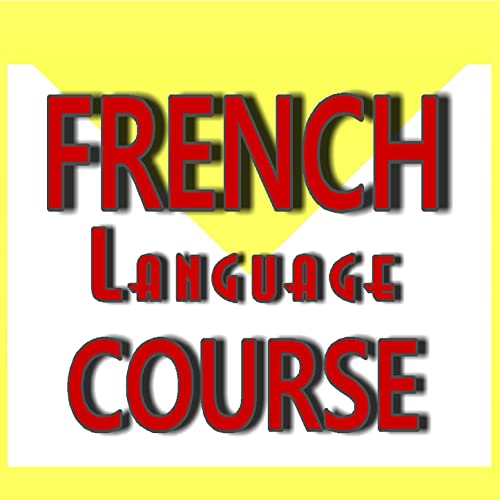 The Student Book
This Spanish Listening Booklet matches to the minutest details the content of the 19 units included in the best-selling workbook for beginner-to-pre-intermediate learners "Spanish sentence builders", by the same authors.
For best results, the two books should be used together.
This book fully implements Dr Conti's popular approach to listening-skills instruction, L.A.M. (aka Listening-As-Modelling), laid out in his seminal work: "Breaking the Sound Barrier: Teaching Learners how to Listen" (Conti and Smith, 2019).
Click on the image to read more 👇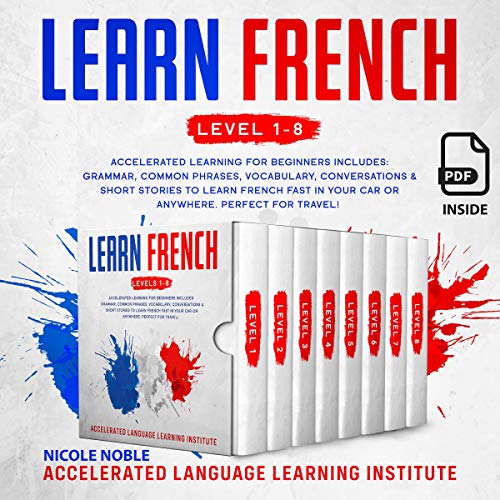 Would you like to learn the most seductive and elegant language?
Do you wish to learn how to speak authentic, conversational French with overall confidence and without having to move to France? 
France and Paris are rich in history, art, culture, haute cuisine, and fashion, and if you want, you can be part of them.
Why do people find it difficult to learn a foreign language? They have never found a course so structured and easy to follow…..
Click on the image to read more 👇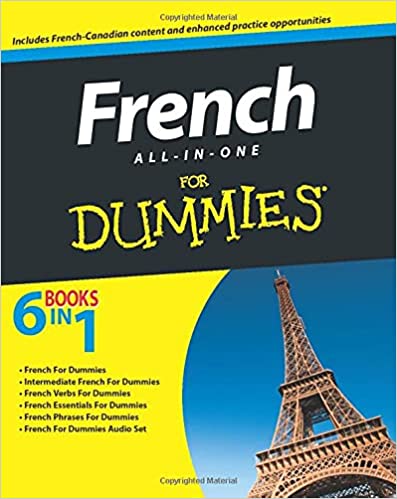 Your comprehensive guide to speaking, reading, and writing in French
French is a beautiful language but can be quite difficult to learn. Whether you need to learn the language for a French class, or for business or leisure travel, French for Dummies All-In-One makes it easier.
With nearly 800 pages, French All-in-One For Dummies is for those readers looking for a comprehensive guide to help them immerse themselves in the French language.
Culls vital information from several Dummies titles, offering you a comprehensive, all-encompassing guide to speaking and using French
Includes French Canadian content and enhanced practiced opportunities
Its accompanying audio CD provides you with en effective tool to start speaking French right away….
Click on the image to read more 👇