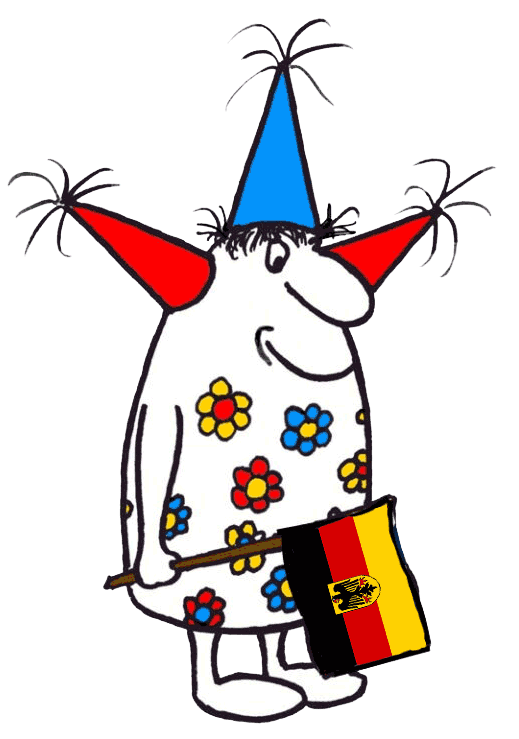 Recommended books by Kaboons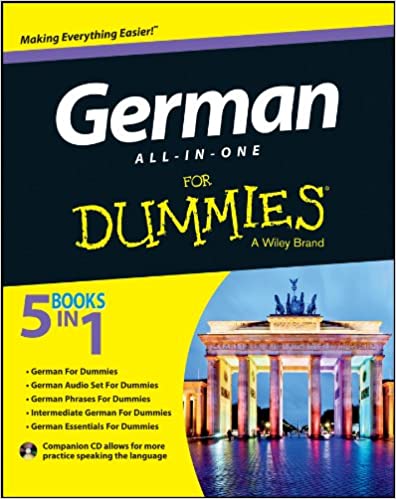 Learn to speak German? Easy.
German All-in-One For Dummies conveniently combines titles from the German Dummies library into one handy guide that covers all of the bases of the German language. For those looking to master fluency in this popular language, this book and CD combo are an efficient and logical choice.
German All-in-One For Dummies brings together content from German For Dummies, 2nd Edition, German For Dummies Audio Set, German Phrases For Dummies, Intermediate German For Dummies, and German Essentials For Dummies. ??Plus, it includes a new CD that allows for even more opportunities to practice speaking the language, as well as additional content on grammar and usage to empower you to use and speak German like a native…..
Click on the image to read more 👇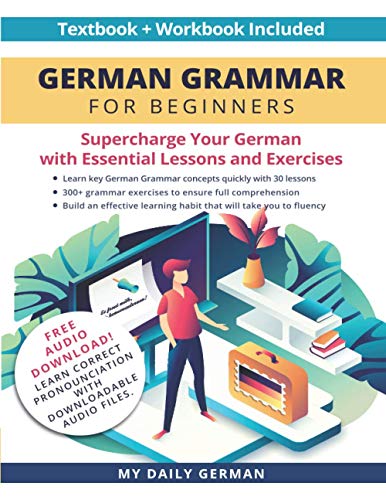 Learn beginner German grammar painlessly with step-by-step lessons that focus on the essentials and help you build a learning habit.
Inside "German Grammar for Beginners" you'll find:
30 beginner-level German grammar lessons: This reference and practice book covers everything you need to know about beginner German grammar.
Straight-to-the point explanations: No extra fluff and frills, the lessons are straightforward and focus more on the rules rather than the exceptions.
Short daily lessons designed to help you create a learning habit: Spend just 30 minutes every day for 30 days to form an effective learning habit.
Clear and concise grammar discussions written in a conversational tone: Difficult grammar concepts are broken down and simplified with brief yet engaging explanations…….
Click on the image to read more 👇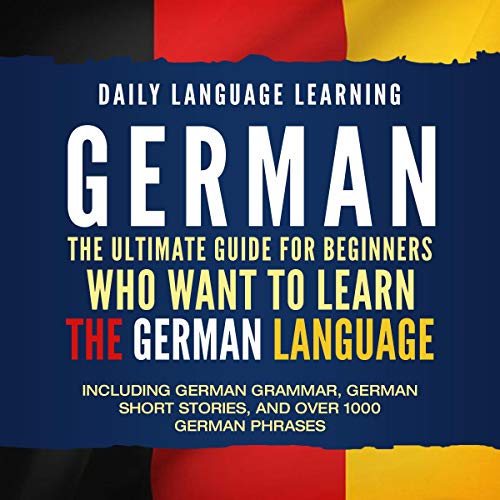 The Student Book
This Spanish Listening Booklet matches to the minutest details the content of the 19 units included in the best-selling workbook for beginner-to-pre-intermediate learners "Spanish sentence builders", by the same authors.
For best results, the two books should be used together.
This book fully implements Dr Conti's popular approach to listening-skills instruction, L.A.M. (aka Listening-As-Modelling), laid out in his seminal work: "Breaking the Sound Barrier: Teaching Learners how to Listen" (Conti and Smith, 2019)……
Click on the image to read more 👇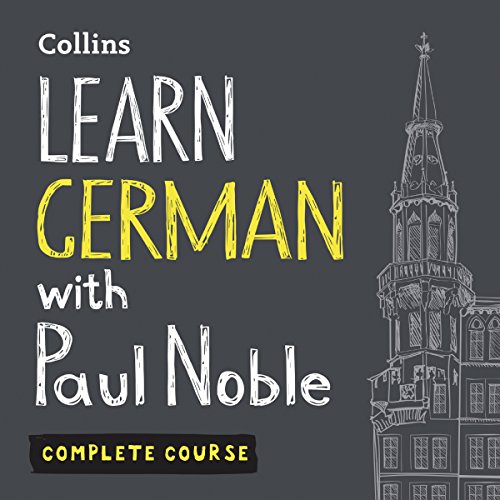 An exciting, nontraditional approach to language learning with the easy, relaxed appeal of an audio-only product. No books. No rote memorisation. No chance of failure.
This download contains the entire course:
Part one: language ground rules, asking questions, introduction to verbs, at the hotel
Part two: numbers, eating out, asking for directions, at the train station
Part three: taking a train, time phrases, the past tense, a brief encounter
Course review: offers a very useful opportunity to revise the full course and practise what you have learnt.
A native-speaking German expert helps you to perfect your pronunciation. Learn over 6,000 words in no time at all, and learn how to make your new vocabulary work for you. A downloadable booklet is also included to use as a reference and revision tool……
Click on the image to read more 👇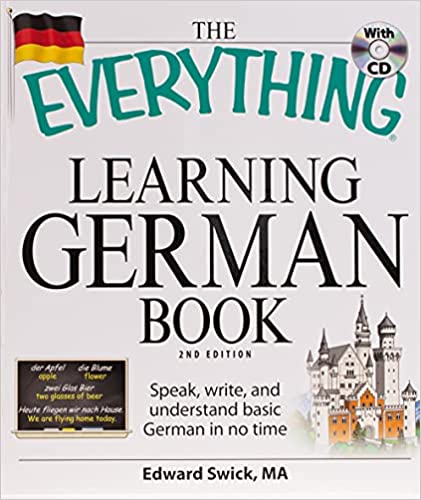 Order das beste Bier at Oktoberfest! Hitch a ride on der Autobahn! Say "Wilkommen" to your neuen deutschen Freunde!
Learning to sprechen Sie Deutsches is fun–and far easier than you might think. German and English are closely related–you already know viele Phrasen! With this guide, you will make sense of this fascinating language in no time.
This practical, hands-on Buch comes with easy-to-understand lessons, useful exercises, and a CD for pronunciation help. Building on the German language's close relation to English, this all-new edition covers everything from basic introductions to verb conversions. You will learn to:
–Ich möchte ein Berliner, bitte. Order food with ease.
–Wie viel kostet der Käse? Ask how much items cost.
–Der Vater kaufte seinem Sohn ein Fahrrad. Understand direct and indirect objects.
–viel / mehr / am meisten. Use superlatives to communicate more effectively.
–Der Ball wird von dem Mann geschlagen. Know when to use passive voice.
Whether you want to sample das stoutest Lager or converse with your grandparents in their native tongue, you'll soon discover just how easy it is to learn German….
Click on the image to read more 👇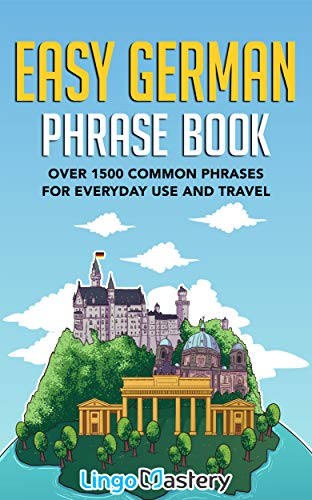 What is the hardest challenge you've faced as a student of the German language?
You can work hard on your grammar, vocabulary and pronunciation, but being able to communicate naturally isn't easy.
In fact, the toughest part of learning German is knowing how to speak like a native.
Most textbooks are made to teach you the traditional rules and structures of a language and are great for getting around the grammar and spelling questions you may have.
However, how many of them provide you the tools necessary to have a common conversation with a best friend or someone you've just met? Not many at all…..
Click on the image to read more 👇